Mikrokosma Bali – May 1st and 2nd, 2015 at Yerba Buena Center for the Arts – Part of GSJ 35th anniversary
The world premiere of Mikrokosma Bali is a unique live media collaboration with composers Wayne Vitale & Brian Baumbusch, Gamelan Sekar Jaya and the Lightbulb Ensemble (a contemporary gamelan ensemble directed by Baumbush) as part of Gamelan Sekar Jaya's 35th anniversary celebration.
May 1 (8pm) and May 2 (8pm), 2015
Yerba Buena Center for the Arts, San Francisco.
Pre-show performances begin at 7:15pm in the Plaza and Lobby and the formal concert begins at 8pm in the Forum.
Music composed by Wayne Vitale and Brian Baumbusch
Performed by the Lightbulb Ensemble
With live media / video by Ian Winters and lighting design by Allen Willner
Presented by Gamelan Sekar Jaya, in their 35th Anniversary Concert, featuring a treasure trove of new and traditional Balinese music. GSJ's sixty performers are under the direction of dancer and choreographer Emiko Saraswati Susilo, and master composer and music director, I Made Arnawa.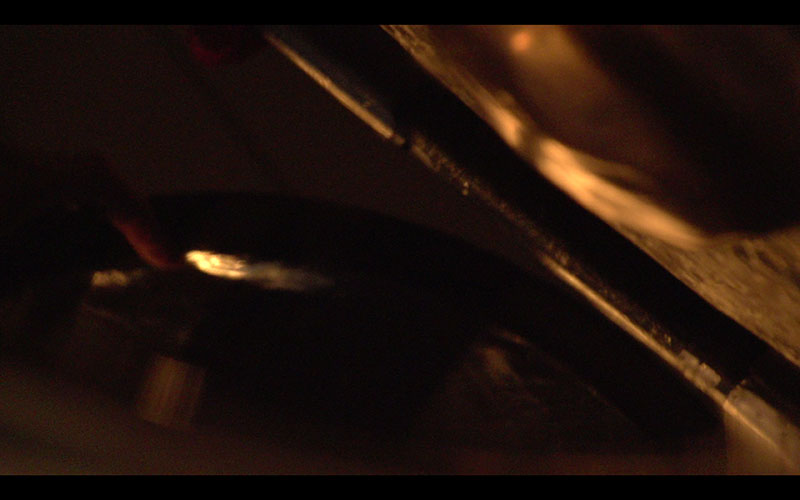 The hour-long suite of pieces is an exploration in music and light of the microcosms of Bali-Hindu cosmology, where the universe is reflected and re-created, fractal-like, in all its parts. Mikrokosma is the conception and musical creation of Wayne Vitale – a founding member and past director of Gamelan Sekar Jaya – and Brian Baumbusch, director of the Lightbulb Ensemble and collobarating  video artist Ian Winters.  Both composers have been immersed in the music of Bali for many years, especially in the world of experimental, hybrid music that is thriving in Bali and here in the Bay Area.
---
The Lightbulb Ensemble (LBE) exemplifies the vibrant interchange between Bali and the U.S. The ensemble of twelve composer-percussionists plays on steel metallophones, wooden marimbas, and other instruments that are newly designed, tuned, and constructed by Brian Baumbusch, LBE founder and director (with assistance from noted instrument builders Bernard Hosey, Daniel Schmidt, and Daniel Gottwald.) LBE is cross-cultural in a musical sense as well: The ensemble utilizes techniques, textures, and concepts that fuse – and at times contrast with – Balinese and Western new-music traditions.
The musicians of LBE are Brian Baumbusch (founder and director), Maurissa Dorn, Dave Douglas, Carla Fabrizio, Lucas Helland, James Iwamasa, Sarang Kim, Lydia Martin, Keenan Pepper, Scott Siler, Wayne Vitale, and Sarah Willner.
Gamelan Sekar Jaya (GSJ) is a sixty-member company of musicians and dancers, based in the San Francisco Bay Area, specializing in the performing arts of Bali. GSJ's mission is to foster artistic exchange between Bali and the United States through residencies, workshops, performances, and the creation of innovative new works of music and dance; and to share the excitement of this exchange with diverse audiences in California, the US, and abroad. GSJ has performed in venues ranging from Symphony Space in NY to remote village squares in Bali. It is a non-profit ensemble in the truest sense: Its mission of supporting, creating, and presenting Balinese arts, from ancient to newly-created (including innovative works like "Mikrokosma") comes before all else. For GSJ, creative projects such as this, and the work of many brilliant Balinese artists who join the group for extended residencies, are what makes its many performers' blood move.
Gamelan Sekar Jaya's presentation at YBCA is supported by generous grants from the Zellerbach Family Foundation, the Walter and Elise Haas Fund, the William and Flora Hewlett Foundation, the National Endowment for the Arts, the California Arts Council, the Subak Fund for Gamelan Sekar Jaya, The Community Foundation for Greater Atlanta, and by individual donors. "Mikrokosma" is generously supported by a Gerbode-Hewlett Foundations 2013 Music Commissioning Award, by the East Bay Fund for Artists, a program of the East Bay Community Foundation (supported through a nationwide initiative of the Ford Foundation with grants from the James Irvine Foundation and from the William and Flora Hewlett Foundation), and by individual donors.

A sample of the performance is below.