Atlantic Center for Arts Residency-workshop : May 15th, 2016 through June 4th, 2016
 APPLICATION DEADLINE DEC. 6th, 2015

I'm honored to be part of the
Atlantic Center for the Arts
Master Artist-in-Residence Program from May 15th to June 4th, 2016.  The program brings together each master artist with 8 associate artists for a 3 week residency.
My program will be based on the Extended Now workshops, but, with the luxury of 3 weeks of work time.  As collaborator Myra Melford will the Master Artist in Residence for music we are also specifically looking for artists interested in the intersection of live media, performance and music.
The highlights:
Dates: May 15th, 2016 to June 4th, 2016.
Application Deadline Dec. 6th, 2015
Apply through the Atlantic Center for the Arts application page.
Residency Fee: $900 Includes weekday meals and housing;
Scholarships / Financial Assistance: ACA has a substantial need-based financial aid program for accepted artists that covers up to ~90% of the cost depending on financial need.
Application fee: $25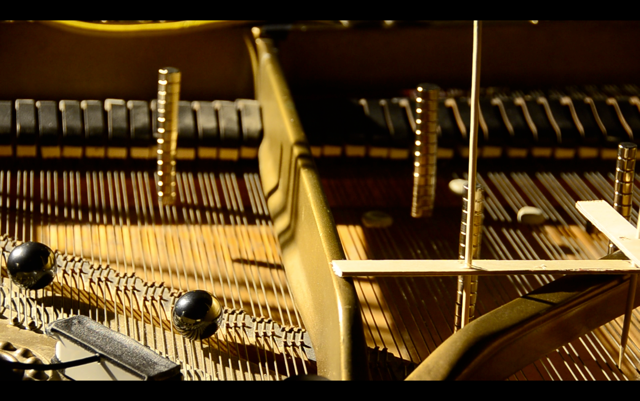 Description:
Long-term musical collaborators Myra Melford and Evelyn Ficarra are sharing this session's program and in our own work we will be developing a structured improvisation project called Dissonant Futures that explores the idea of the piano as 21st inter-media instrument.
I am particularly interested in working with artists who are interested in collaboration across media – especially work that involves media arts, physical performance / dance, and music / sound. Some questions inform much of thinking about the residency — How long is now? What happens when the now of performance is extended through image, sound, light, and repetition / amplification / contrast? What does interaction mean in a sensor-driven world and where does the 'interaction' occur? How can these tools extend choreography beyond the body to ideas of attention and experience? What kinds of compositional strategies / tools / scores can be used to work across divergent media? Where is the body in all of this? What is the lowest tech way to proceed?
The program of the residency will be tailored a great deal to the particular grouping of artists that develop – but an interest in exploring both conceptual, physical, collaborative and technical tools at our disposal will be part of the process.
Potential things to be exploring include the intersections of installation, site-specific / outdoor projection space, the development and fabrication of novel interfaces (such as building your own physical controller), sensor and data driven media and cross-disciplinary improvisation. Both Myra and I will be looking for ways to foster / tap into the collaborative potential of the Associate Artists working with each of us.
We will need a core group with a base in the media arts but I will also be especially interested in working with other artists coming from a backgrounds in dance, physical and devised performance, traditional film/video or photography, sound, and computer arts. While we will certainly make use of the black box theater we will also be working with many of the spaces in and out of doors at the ACA.
As part of the residency I will also be leading elements from my basic/intermediate workshop in Isadora and simple physical computing tools for artists so that we all have some common technical tools. More details on that are at www.ianwinters.com/teaching
Application Requirements / ACA details

1. work sample: up to 20 images and/or 10 minutes of video/sound of current work
2.  work sample description
3. current CV
4,  one e-mail reference
5. artist statement (1 page max)
6. residency comments
* 1-2 written pages about the ideas you think you'd like to explore during the residency. These can be very open-ended and are apt to change.
* Please also briefly list the various specific talents, skills and technologies you have worked with and could contribute to the arsenal of knowledge of the group.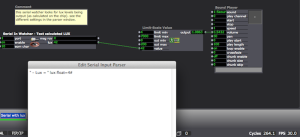 Testimonials:
Elaine Buckholtz (Associate Professor, Studio for Interrelated Media, Mass College of Art):
"I have know Ian for more than 10 years and have worked with him as a collaborator on many projects that interface Lighting Design and Video Installation. I have also worked with Ian on my own Large scale Video Installations that require a level of expertise far surpassing my own ability. Ian is an incredibly knowledgeable and inspiring person to wrk with both technically and aesthetically. Over the years I have had him visit several of my seminars at Mass Art in Boston in the Studio for Interrelated Media.
He is an excellent teacher and inspiring artist and he always leaves the students with a much deeper understanding of the technical aspects of video installation. I have also organized seminars and taken part in them myself with Ian as the teacher. Anyone who is fortunate enough to study with Ian walks away with a huge new basket of skills and an engaging and inspiring experience!!"
Nina Haft (Assistant Professor of Dance, CSU East Bay):
"I have been amazed at how much I learn in Ian's workshops. He explains advanced concepts in terms that make sense to me as a director and choreographer new to the technology, while keeping a mixed level group with experienced designers also engaged. He has a great way of skill building that brings our ideas into play from the start. Ian has opened my eyes – and my work – to wonderful new avenues of composition and collaboration. He is the 'yes we can' that you've been waiting for!"
Debbie Kajiyama and Jose Navarette (Co-Directors, Navarette X Kajiyama dance):
"Ian's workshops are brilliant! We have taken them multiple times and have always benefitted from his depth of experience, his patience, and his ability to strike the perfect balance between explaining concepts and hands-on experimentation. Most of all he is passionate about what he does, and his enthusiasm is contagious!"
Bio:
Ian Winters is an award winning video & media artist working at the intersections of physical performance, installations / architectural form, and time-based media based in the San Francisco Bay Area. In addition to individual work he often collaborates with composers, directors, and choreographers to create both staged and site-specific media environments through performance, visual and acoustic media.
Recent awards include Rainin and Zellerbach foundation funding, residencies at Djerassi, Sussex University, and Earthdance, 2013 and 2014 ISEA panelist on sensor driven and network performance, Leonardo LASER presentations, 2012 & 2014 LAD awards for video design, and 2012,13,14 Isadora Duncan Award nominations for best visual design. In addition he teaches workshops in interactive video / sound, and has been a visiting artist / conference presenter in media & performance at many institutions including USF, SF State, MIT, Mass Art, LSU, Amherst, Duke, Brighton, Sussex, CCA & Brunel.
He studied video, performance and photography at the SMFA-Boston and Tufts University, with post- graduate training in architecture and live performance.
Recent video and media design collaborations include work with Myra Melford, Robert Moses Kin, Francis Ford Coppola, Shotgun Players, ALICE Arts, Chitresh Das, Pamela Z, Mary Armentrout Dance Theater, Shadowlight Puppet Theater, Makrokosma Bali/Gamelan Sekar Jaya, DSDT, ODC Dance, Lenora Lee Dance, ALICE Arts, Evelyn Ficarra and many others.
His work (either solo or as a video/media designer) has been seen at many venues including Yerba Buena Center for the Arts, Zero-1 Gallery, ODC, Z-Space, The Asian Art Museum, Center for New Music-SF, The Kitchen, EMPAC, London City University, the Port of Oakland, Attenborough Centre for the Arts (Sussex University), The Luggage Store, Moscow Conservatory Electro-acoustic Center, Journées de l'électroacoustique: Paris, Mass Art, London Cutting Edge Festival, OPEN Cinema Festival (RU), CounterPULSE, CNMAT, Highways, 21 Grand, Shotgun Players, The Magic, Luckman Center for Arts (LA).